Selling a Home in Palm Beach County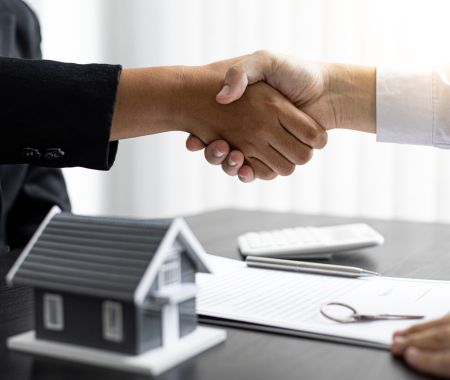 Are your preparing to sell your home in Palm Beach County? The team of real estate professionals you choose is the distinguishing characteristic that will determine how successful your sale is. Putting together a marketing strategy that is informed by updated market information and local expertise is essential, and we've got both.
We Know the Palm Beach County Real Estate Market.
The Palm Beach County region boasts a distinctive and varied landscape. Every community possesses its unique character, and each neighborhood caters to different preferences of buyers. To ensure you receive the best possible sales price for your property, it's essential to target the right buyers with the appropriate marketing message. Fortunately, we have the expertise and vast network to achieve this goal.
We Have the Creative Talent to Showcase Your Home.
The old saying "don't judge a book by its cover" no longer applies in today's fast-paced, image-driven society. First impressions matter, and every piece of information regarding your property, whether it's a brochure, online presence, or an advertisement, must highlight your home's best features.
Many people call this detail screen appeal. Similar to curb appeal, screen appeal is that first impression that your potential buyers get of your home, usually in an online listing. Just like curb appeal sets the tone when your potential buyer arrives for a showing or drives by your home with the "For Sale" sign out front, screen appeal determines whether they will be interested in learning more about the property.
We have the skill and talent to showcase the strengths of your home in a way that captures the attention of your ideal buyer.
We Can Take the Stress Out of the Selling Process
Selling your home can be an overwhelming experience. The combination of a long to-do list, busy schedule, and emotional roller coaster can be the perfect recipe for a stressful situation, but it doesn't have to be. Let us walk you through the selling process, providing our expertise to guide you along the way.
You can rely on our up to the minute market knowledge to appropriately price your home and we can provide guidance regarding how your home should be staged and presented to appeal your ideal buyer. Whatever your unique needs, we are ready to fill them.
We can help you begin preparing to sell your home by addressing these factors:
Assessing your home for any necessary repairs or improvements. Minor repairs, such as fixing leaky faucets or replacing broken tiles, can enhance the overall appeal of your home. We will help you identify strategic updates or renovations that can potentially increase the value of your home.

Providing insight about the best staging methods for your home. Begin by thoroughly cleaning and decluttering your home. Next, consider staging it to showcase its best features and create an inviting atmosphere for potential buyers. Depersonalizing the space will allow buyers to envision themselves living there, and we can help you identify what items should be removed to depersonalize.

Developing a marketing strategy to attract potential buyers. This may include professional photography, online listings, open houses, and targeted advertising. You can count on us to develop an effective marketing plan, as we have for our many happy clients.
At every stage of the listing process, from initial paperwork to final closing details, we personally handle all aspects of the transaction. This level of attention to detail is why the vast majority of our business comes from referrals and repeat clients. Contact us any time to learn more about the value of your home or how we can help you enjoy a successful selling experience.