Where You Should Retire in Palm Beach County
Posted by Aaron Cohen on Saturday, September 23, 2023 at 2:47:01 PM
By Aaron Cohen / September 23, 2023
Comment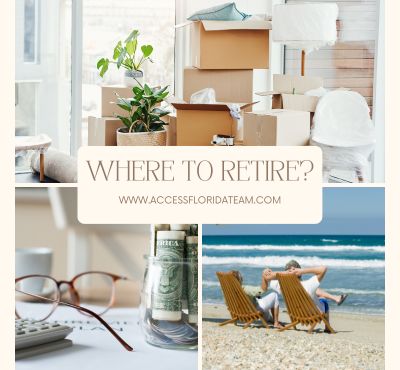 Deciding where you would like to retire is one of the most influential choices you will make, shaping the way you spend your golden years. After you have narrowed down your choice to Palm Beach County, as many people have when they realize it's a great place for retirees, it's time to narrow your search even further by choosing the right community.
Whether you are looking for a new home in Palm Beach County with future plans to retire in it, or you are ready to begin your retirement lifestyle now, we can help. Contact us any time to learn more about active 55+ communities or golf communities in the area, or to learn more about any homes for sale in Palm Beach County.
If you are not yet sure where you'd like to live in Palm Beach County, keep reading for more information on some of the best places to retire in the area.
Boca Raton
Boca Raton is known for its upscale and active retirement communities. The city offers a wide range of cultural attractions, shopping districts, golf courses, and pristine beaches. It's a favorite among retirees seeking a luxurious and vibrant lifestyle.
Delray Beach
Delray Beach boasts a charming downtown area, known as Atlantic Avenue, with boutiques, galleries, restaurants, and a vibrant arts scene. The city offers a mix of active adult communities, beachfront condos, and cultural events that cater to retirees.
Palm Beach
Palm Beach is synonymous with luxury and opulence. The island is home to beautiful beaches, world-class shopping on Worth Avenue, and popular cultural events taking place throughout the year. Retirees who appreciate elegance and exclusivity often choose Palm Beach as their retirement destination.
Boynton Beach
Boynton Beach offers a more affordable option for retirees while still providing access to beaches, parks, golf courses, and a range of active adult communities. The city's friendly atmosphere and recreational opportunities are appealing to many retirees.
Jupiter
Jupiter is known for its picturesque waterfront properties and proximity to natural attractions like the Loxahatchee River and Jonathan Dickinson State Park. The town has a relaxed atmosphere and offers a variety of housing options for retirees, and offers a quiet and laid back atmosphere while being close to the luxury shopping and upscale dining of neighboring communities.
Wellington
Wellington is renowned for its equestrian culture, making it a unique and attractive destination for retirees who love horses and equestrian events. The village also features golf courses, parks, and a range of amenities. It is also home to the world famous Palm Beach International Polo Club and the perfect choice is you are looking for a luxury home in the area with more land.
Lake Worth
Lake Worth is an artsy and eclectic community known for its vibrant downtown area, art galleries, and cultural festivals. Retirees seeking a more bohemian lifestyle may find Lake Worth appealing, as it is more unique and diverse than some of the neighboring communities.
West Palm Beach
West Palm Beach offers a mix of urban living and waterfront properties. The city features cultural institutions like the Norton Museum of Art and is close to the entertainment and dining options of Clematis Street. Active adults can explore communities like CityPlace South Tower for luxurious living. If you are looking for an active retirement lifestyle with a full social calendar, you might love this location.
Palm Beach Gardens
Palm Beach Gardens is home to numerous golf communities, making it a golfer's paradise. The city also offers shopping at The Gardens Mall and proximity to cultural events and concerts at the Eissey Theatre.
Hypoluxo
Hypoluxo is a small, tranquil town nestled between the Intracoastal Waterway and the Atlantic Ocean. It offers a peaceful atmosphere and proximity to beaches, parks, and marinas. If you are looking for that small town charm and a quiet place to call home, you might love Hypoluxo for its relaxed ambience while still offering convenient proximity to larger communities nearby.
Ready to begin the search for your ideal home in Palm Beach County? Contact us any time.