Understanding Homeowners Insurance in Palm Beach 2023
Posted by Aaron Cohen on Monday, March 13, 2023 at 12:35:45 PM
By Aaron Cohen / March 13, 2023
Comment
Homeowners Insurance is an important part of homeownership. You may never use it, but if you need it, you want to make sure you have it and understand the policy you have. If you buy a property with a mortgage, you will have to have homeowners insurance to be a borrower on the loan.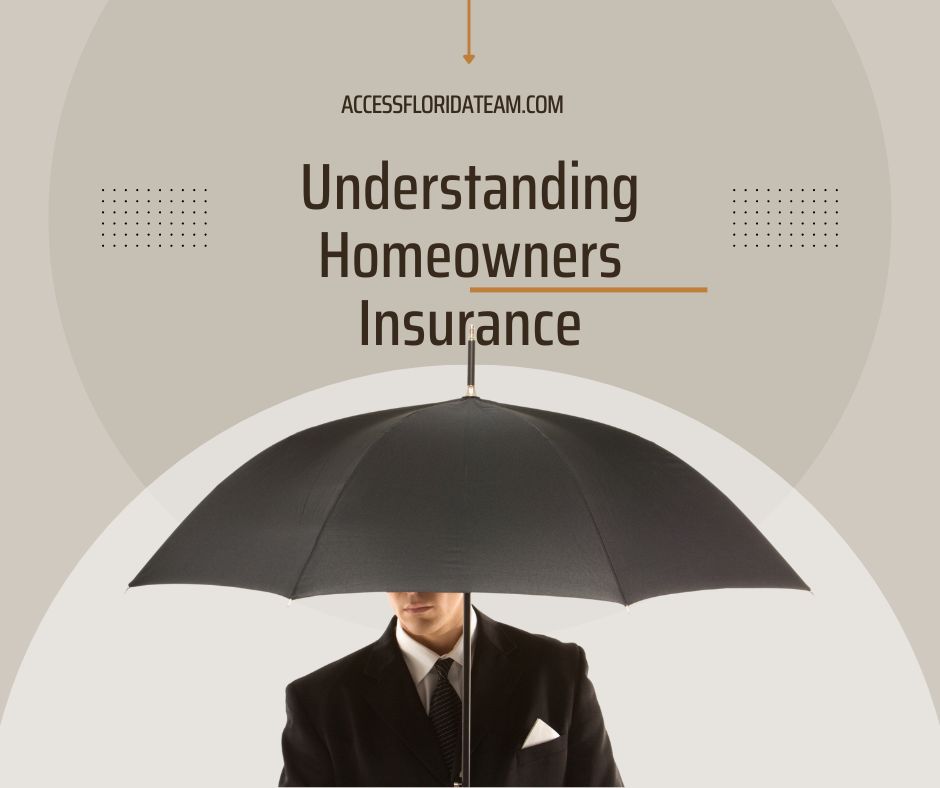 Understanding Homeowners Insurance
What is a Homeowner's Policy?
A homeowners insurance policy will provide you with insurance to cover the cost of certain types of home damage.
Damage
Homeowners insurance can cover damage to the interior and exterior of your home. Different types of damage that are covered are fire, flood, hurricane, lightning, vandalism, and other disasters. The company you are insured with will compensate you so you can fix your home with the necessary repairs. In some cases, this means a complete rebuild. Each policy can be different, so all of these are determined by what your coverage is.
Typically all the damaged contents of your home are covered in the case you are filing a damage claim. You will want to replace anything that was damaged or destroyed including clothing or jewelry. Again, every policy is different and there may be monetary limits. If you own a lot of items that are high in value, you may want to insure them separately in their policy.
Personal Liability for Damage or Injuries
Having liability coverage will protect you from others filing a lawsuit. This can include pets. Most of these policies are going to start with coverage for 100,000, but the insurance information institute recommends homeowners have at least $300,000 in coverage.
Types of Homeowners Coverage
There are different types of homeowners insurance coverage. Take all things into consideration because the least expensive will likely give you the least coverage.
Actual Cash Value
Actual cash value coverage will cover the cost of your house and the value of your belongings after the depreciation is deducted. This means you will get what the current value is. Replacement Cost
A replacement cost value policy will cover the actual cash value of the home and possessions without the depreciation deduction. This will allow you the repair or rebuild at the original value.
Guaranteed Replacement Cost/Value
A Guaranteed replacement cost value will be your most comprehensive coverage. This policy gives you a buffer for inflation. Whatever it cost to repair or rebuild your home will be covered even if it is above your policy limit. There can be a percentage limit to what they will pay beyond the policy. There are reasons why people believe everyone should have a guaranteed replacement policy. You need insurance to cover not only the cost and value of your home but the rebuilding of it as well. A guaranteed replacement value policy will take on the increase in replacement costs and provide you with a cushion in case construction prices are at an all-time high.
In Conclusion
For home buyers, there are a lot of things to think about. It is imperative that your homeowner's insurance policy truly covers you in case the worst scenario occurs. As you look to buy your dream, home, make sure you are working alongside a trusted and knowledgeable agent who can help you navigate all of the important puzzle pieces.