Renovating the Home You Will Retire In
Posted by Aaron Cohen on Friday, September 29, 2023 at 10:54:10 PM
By Aaron Cohen / September 29, 2023
Comment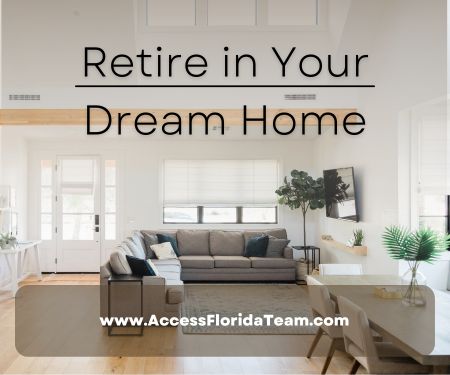 Retirement is an exciting phase of life, offering the opportunity to enjoy leisure, relaxation, and new adventures. For many retirees, Palm Beach County, Florida, is a dream destination known for its beautiful beaches, vibrant culture, and pleasant climate. If you're considering renovating a home in Palm Beach County to create your ideal retirement haven, this guide will provide you with valuable insights and tips to embark on this exciting journey.
Determine Your Ideal Retirement Lifestyle
Before you start renovating, it's essential to clarify your vision for retirement living in Palm Beach County. Consider your lifestyle preferences, such as whether you want to be close to the beach, enjoy golf, explore cultural activities, or simply relax in a tranquil environment. This vision will guide your renovation choices, including where to look and what to look for if you are buying a home in which to retire.
Assess the Existing Property
Whether you already own the home you will renovate or you are still looking for it, you need to spend some time assessing the property. While dreaming or looking at home inspiration is a good place to start, the actual planning has to begin with the home you are going to renovate.
Thoroughly assess the current condition of your Palm Beach County home. Identify structural issues, safety concerns, and areas that require immediate attention. It is usually a wise choice to hire a professional inspector to provide a detailed report, helping you prioritize renovation needs as you make a list of what you would like to get done and compare it to your timeline and budget.
Aging in Place Considerations
If your goal is to retire in this home for the long term, think about aging-in-place modifications. These may include wider doorways, no-step entries, accessible bathrooms, and other features that enhance safety and comfort as you age.
Aging in place is often most comfortable in an active adult community. There are many simple ways to renovate your home in an active 55+ community to accommodate aging in place.
Specific Renovations to Consider
If you're looking for ideas, these are some of the best renovations for retirees to consider.
Kitchen and Bathroom
Kitchens and bathrooms are focal points of any home. Invest in high-quality finishes, durable materials, and modern appliances. Consider features like a walk-in shower, grab bars, and accessible storage to ensure comfort and functionality.
A home with updated kitchens and bathrooms will also have a higher resale value. If you are looking for renovations with great ROI, either one of these options should be high on your list.
Security
Enhance your home's security with modern systems like smart locks, surveillance cameras, and alarm systems. Additionally, consider hurricane-resistant windows and doors to protect your home during stormy weather.
These features can provide protection and peace of mind during your golden years. If you want to prioritize security even more, consider a home in one of these Palm Beach County gated communities.
Outdoor Living Spaces
Palm Beach County's outdoor lifestyle is a major attraction. Create inviting outdoor living spaces, such as a screened lanai, a patio for al fresco dining, or a lush garden. Invest in landscaping that complements the local flora and provides a serene oasis.
Energy Efficiency
In Palm Beach County's warm climate, energy-efficient upgrades are both environmentally responsible and cost-effective. Consider installing energy-efficient windows, insulation, LED lighting, and a high-efficiency HVAC system to reduce utility bills and environmental impact.
Looking for homes for sale in Palm Beach County? Contact us any time.