Leveraging Your Home Equity to Buy Your Dream Retirement Home in Palm Beach County
Posted by Aaron Cohen on Wednesday, September 6, 2023 at 10:01:41 PM
By Aaron Cohen / September 6, 2023
Comment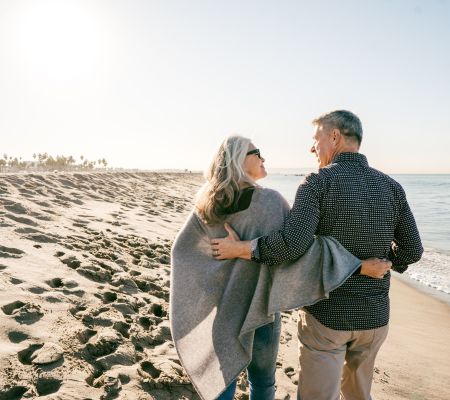 Palm Beach County, with its beautiful weather, stunning beaches, and vibrant cultural scene, has long been a desirable retirement destination. For many retirees, the idea of living in a luxury active 55+ community in Palm Beach County represents a dream retirement lifestyle.
If you're considering making this dream a reality, one option to explore is leveraging your existing home equity to purchase a home in one of these exclusive communities. Contact us any time to learn more about buying a home in an active 55+ community in Palm Beach County, and keep reading for more helpful information.
Understanding Home Equity
Home equity represents the portion of your home's value that you own outright. It is calculated by subtracting your outstanding mortgage balance from your home's current market value. Over time, as you make mortgage payments and your home appreciates in value, your home equity typically increases.
If you are currently a homeowner, you likely have a significant amount of home equity available to you. Thanks to rapid growth in the real estate market in recent years, even homeowners who have only owned their home for a few years are fortunate to have up to hundreds of thousands of dollars in equity. If this is you, you are in a unique position to leverage your equity toward your retirement goals.
Benefits of Leveraging Equity
When you sell your current home and look for the one you will retire in, your home equity can open up new opportunities. You may be able to pay cash for a home or make a much larger down payment in order to drastically increase your purchase budget without increasing your monthly housing payment.
There are many benefits available to you when you take advantage of your home equity.
Access to Upscale Living
Luxury active adult communities in Palm Beach County often feature high-end amenities, beautifully landscaped grounds, and spacious homes. Leveraging your home equity allows you to access these upscale features and enjoy a luxurious retirement lifestyle that you may have previously thought was out of budget.
Financial Flexibility
By using your home equity, you can potentially purchase a new home without taking on a new mortgage or monthly payment. This can enhance your financial stability in retirement and free up cash flow for other retirement expenses and pursuits.
Even if you do not purchase the home with all cash, your home equity can benefit you in other financial ways. You might choose to keep a portion of the equity as a cushion for unexpected expenses, travel, or a lifestyle upgrade. You may also decide to just make a much larger down payment so that your monthly mortgage payment is more comfortable.
Retirement Planning
Purchasing a home in a luxury active 55+ community can be an integral part of your retirement planning. It can provide a secure and comfortable living environment while allowing you to enjoy the amenities and activities tailored to your retirement goals.
Buying a home in a luxury active 55+ community can provide you with access to the amenities that are essential for your dream retirement lifestyle, like social events, golf courses, and fitness classes. When you use your equity to purchase a home in a luxury community, you will access these things by living in the community and paying your HOA fees, which often end up being more affordable than pursuing them otherwise.
Use Your Home Equity as a Snowbird
You may be wondering how to leverage your home equity if you do not plan to sell your current home. Even if you are planning to be a "snowbird" in retirement, splitting your time between your current home and your new one, your home equity can be the key to making this dream a reality.
Without selling your home, you can access the same benefits we listed above through a cash-out refinance or a home equity loan. If you would like more information, we can connect with you mortgage experts in the area who can help.
Ready to find your ideal home in a Palm Beach County active 55+ community? Contact us any time.