Is Living in a Community with an HOA Right for Me?
Posted by Aaron Cohen on Tuesday, October 31, 2023 at 6:39 PM
By Aaron Cohen / October 31, 2023
Comment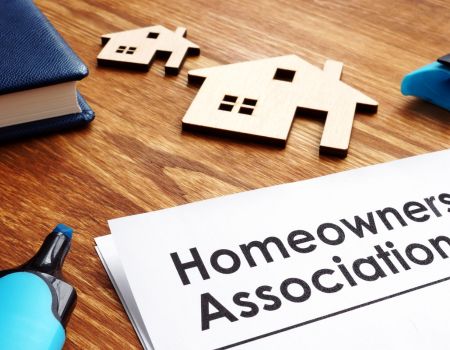 Palm Beach County is home to a diverse array of neighborhoods. Many of the best communities in Palm Beach County, whether a gated community, a neighborhood on a golf course, or an active adult community, will also come with an HOA.
Homes for sale in Palm Beach County HOA-managed communities come with some pros and cons. Before you buy your home, consider these factors to decide what type of community is going to be the best fit for you.
Benefits of an HOA
An HOA offers many benefits to the homeowners. While living in an HOA-managed community is not for everything, there are some distinct advantages, including:
Protection for property values, thanks to community guidelines that will require upkeep of the homes themselves and care for the common areas.
Access to amenities, which vary from community to community but can sometimes eliminate the need for other memberships. In Palm Beach County, many neighborhoods with an HOA feature pools, fitness centers, common areas, tennis or pickleball courts, and more. And of course, Palm Beach County golf course communities will offer even more.
Reduced responsibility is sometimes the result of the the HOA, which may cover landscaping services or other maintenance that would otherwise fall on your shoulders.
It may be easier to handle neighborly disputes with an HOA, as many of the common nuisances would be addressed by the HOA so you don't have to. Keeping up with lawn care, avoiding trash or broken down vehicles being left outside, addressing noise complaints, and more can be handled by the community board so you don't have to address it yourself.
Drawbacks of an HOA
While there are surely plenty of benefits to living in an HOA community, there are some drawbacks that make it not the right fit for everyone. This includes:
The added expense of the HOA dues, which are something you are stuck with as long as you live in the community. Whether you use the amenities they pay for or not, you will be responsible to keep paying.
Less freedom of expression in your design can be a complaint of some homeowners, as you likely have to get approval before painting your home's exterior or embarking on a major renovation.
Your plans for the property may be hindered by the HOA. This is most relevant if you plan to rent your property or a part of it out, or perhaps build an ADU or pool house that can be listed as a short term vacation rental. Many HOAs will not allow this.
Questions to Ask About a Potential HOA
It is crucial to keep in mind that not all HOAs are the same. Each community can be managed in its own way and should be thoroughly explored before you make a decision. We can help you navigate this process and get the documentation you need to make an informed choice.
Questions you should ask before signing on to be a part of the HOA should include:
What are the HOA dues and what is the process for the fees increasing? How often have they been increased in the past and by how much?
What do these fees cover?
What is the financial stability of the HOA like? How much is in the reserves and what is the plan to cover a problem if it costs more than what the HOA has saved?
What are the community guidelines? Consider whether these will interfere with any of your plans for the property, like plans for a short term rental or renovation ideas.
What is the process for individuals becoming part of the board? Elected or volunteered?
How are fees paid and how frequently are they due?
What is the policy for fines if there are any violations?
Are there any upcoming projects planned? Any amenities planning to be added or updated?
Ready to learn more about houses for sale in Palm Beach County? We can help, so contact us any time.