Choosing the Right Active 55+ Community in Florida
Posted by Aaron Cohen on Wednesday, September 6, 2023 at 9:22:41 PM
By Aaron Cohen / September 6, 2023
Comment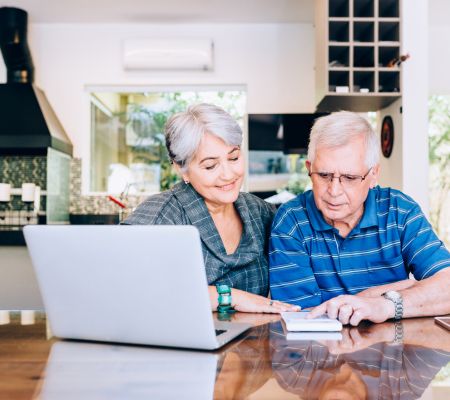 Palm Beach County is one of the best places for retirees and older adults to call home. With an ideal climate, plenty to do, excellent medical facilities, and an abundance of active 55+ communities in the area, it's got everything you are looking for.
These communities are specially designed to cater to the needs and preferences of active retirees, offering amenities, social opportunities, and a sense of community. However, with such a multitude of options available in Palm Beach County, choosing the right active 55+ community can be daunting. To make an informed choice that aligns with your unique desires and requirements, consider these factors.
Location
You will find a variety of excellent active 55+ communities throughout Palm Beach County. Take some time to explore our community profiles, and even plan a trip to explore different parts of the county to determine where you feel the most at home.
The first and foremost consideration when choosing an active 55+ community is its location. Think about where you want to live in terms of climate, proximity to family and friends, and access to healthcare facilities. Do you prefer an urban setting, a suburban neighborhood, or a luxury gated community? Consider your lifestyle preferences and picture your ideal neighborhood.
Amenities
One of the best perks of choosing an active 55+ community is the amenities. Every active adult community offers a different set of amenities and lifestyle options. Determine what activities and amenities matter most to you. Some of the most common amenities in the area include:
Golf Courses
Fitness Centers
Swimming Pools
Clubhouses
Community Events
Walking Trails
Security
Landscaping Services
Think about your hobbies and interests—whether it's gardening, swimming, golf, arts and crafts, tennis, or social clubs—and ensure the community makes it easy to pursue them.
One of the main draws of active adult communities is the opportunity for social interaction and engagement. Investigate the community's social calendar, clubs, and activities to ensure they align with your interests and provide opportunities to meet like-minded individuals. Ask about cultural and educational programs and whether the community hosts events and outings.
Home Type, Style, and Size
Finding your home in an active 55+ community may be different from other house hunting endeavors you have taken on in the past. What you are searching for in this season of your life is likely to differ from your previous preferences.
Active adult communities often feature a variety of housing options, including single-family homes, condos, townhouses, and apartments. Consider your preferred home type and size, as well as any specific features you desire, such as a garage, a private garden, or a home office.
You may want to keep aging in place in mind, too. Choosing a home that can continue to accommodate your needs if your mobility or health changes will allow you to live independently as long as possible. Think about your long-term needs. Does the community offer accessibility features, such as ramps and wide doorways, to accommodate aging in place? Are there options for assisted living or skilled nursing care if your healthcare needs change in the future?
Affordability
You will find a wide range of price points represented in Palm Beach County active 55+ communities. As you narrow down which communities you like, evaluate the financial aspects of living in the community. What are the monthly homeowner association fees, and what do they cover? Are there any additional costs, such as club memberships or maintenance fees? Consider your retirement budget and ensure that the community aligns with your financial goals.
Safety and Security
Safety is a paramount concern for many retirees. Inquire about the community's security measures, including gated access, security patrols, and emergency response systems. Assess the overall safety of the neighborhood and its surroundings.
To learn more about finding a home in an active 55+ community in Palm Beach County, contact us any time.