Boost Your Home's Value in Palm Beach County with These Updates
Posted by Aaron Cohen on Friday, October 27, 2023 at 12:54 PM
By Aaron Cohen / October 27, 2023
Comment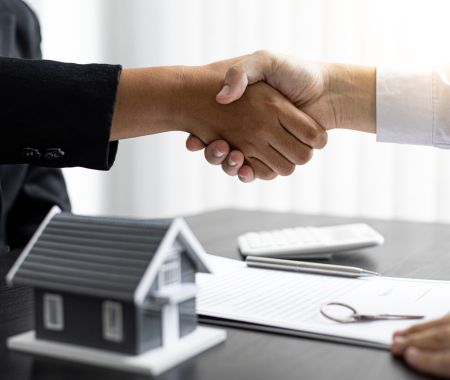 Selling your home in a desirable location like Palm Beach County may sound easy, and in some ways it is. With its stunning beaches, vibrant culture, and year-round sunshine, the area offers an attractive lifestyle that continually draws people to the local real estate market.
If you're lucky enough to already be a homeowner in this beautiful area and you are ready to sell your home in Palm Beach County, there are a few things you can do to increase your home's resale value. Updating and renovating your home with resale value in mind can be a powerful strategy.
In addition to working with local real estate experts like us, these are some of the things you can focus on to prepare for the most advantageous home selling experience.
Update Your Kitchens and Bathrooms
Many factors in real estate change each year, but one thing that continues to hold true is that kitchen and bathroom renovations are some of the home improvements with the highest ROI. Kitchens and bathrooms are often the focal points for buyers, and they can significantly impact the resale value of your home.
In Palm Beach County, where luxurious living is a common aspiration, an updated kitchen with high-quality appliances, granite countertops, and modern cabinetry can make your property more attractive to prospective buyers. Similarly, a spa-like bathroom with stylish fixtures and a walk-in shower can set your home apart from the competition.
Open Up the Layout
While it won't work for everyone, if a major renovation fits your budget and timeline, consider how you might make your home more of an open concept layout. Open floor plans are popular in modern home design.
If your Palm Beach County home has a layout that feels closed off or segmented, consider removing non-structural walls to create a more spacious and flowing environment. This can make your home feel larger and more inviting, which can increase its appeal and resale value.
Energy Efficiency
In Florida's tropical climate, energy efficiency is a key selling point for homes. Renovations that make your home more energy-efficient not only attract environmentally-conscious buyers but also help reduce long-term ownership costs.
Consider upgrading your windows to energy-efficient models, installing a programmable thermostat, and adding insulation to improve your home's energy efficiency. Solar panels are also a popular option in Palm Beach County, where sunshine is abundant, and they can significantly enhance your home's resale value.
Adding a Pool
In some real estate markets, a pool is not going to make or break a sale. However, many buyers are looking specifically for homes with a pool for sale in Palm Beach County. Palm Beach County's warm climate makes outdoor living spaces highly desirable.
Adding a pool or renovating an existing one can greatly increase your home's resale value. If you already have a pool, consider upgrading the deck, adding a pool enclosure, or enhancing the landscaping around the pool area. An outdoor kitchen, patio, or pergola can also be appealing additions, providing potential buyers with more opportunities to enjoy the beautiful weather.
Regular Maintenance
Regular maintenance may not be considered a renovation, but it is a crucial aspect of increasing your home's resale value. A well-maintained home gives the impression that it has been cared for and is less likely to have underlying issues.
Ensure that your home's plumbing, electrical systems, and HVAC are in excellent working order. Address any minor repairs and cosmetic issues, such as peeling paint or loose tiles, before putting your home on the market. These small details can add up and make a big difference in the eyes of buyers.
If you are unsure about what might need to be done, we can help by walking through your home and giving you its estimated market value, as well as recommending a local home inspector who can provide a more thorough report of what the buyers' inspection might reveal.
Add Some Smart Home Technology
The integration of smart home technology is becoming increasingly important to homebuyers, and Palm Beach County is no exception. Upgrading your home with smart features like thermostats, lighting, security systems, and audio-visual equipment can set your property apart and increase its resale value.
Potential buyers often appreciate the convenience and energy-saving benefits that come with a smart home. Many buyers in Palm Beach County are looking to retire in the area, and are drawn to the safety, security, and convenience offered by smart home technology, willing to pay more for these features.
Ready to learn more about selling your home in Palm Beach County? Contact us any time.