Active Adult Communities in Palm Beach County
Search Active Adult 55+ Properties
Palm Beach County boasts several welcoming neighborhoods and Active Adult and 55+ communities. Just a short distance north of Boca Raton, residents can find the charming towns of Delray Beach, Boynton Beach, Palm Beach Gardens, and other picturesque areas. Downtown shopping centers, recreational spots, and ample ocean and beach access are all readily available. The region is famous for its Mediterranean-inspired architecture and outstanding dining and shopping options, which Active Adult homeowners in Palm Beach County particularly appreciate. With warm winters, this affluent area is a year-round paradise, perfect for activities such as golfing, playing tennis, and fishing.
Start your online search here for all Active Adult condos and homes for sale in Palm Beach County, specifically in Boynton Beach, Delray Beach, Lake Worth and West Palm Beach. We are your source for homes and properties in active adult communities throughout Palm Beach County. When you're ready, sign up for our PROPERTY TRACKER to get email alerts when new listings that meet your search criteria become available or to save your favorites.
Search The Most Popular Active Adult Communities
Active Adult and 55+ Real Estate for Sale
October 3, 2023
Active Adult and 55+ Real Estate for Sale by Price
Search All Property Types in Palm Beach County
About 55+ Active Adult Communities in Florida
Florida is a popular destination for retirees and active adults seeking an exceptional lifestyle and a vibrant community atmosphere. We are dedicated to helping you discover the perfect active adult community in the Sunshine State. Here are some key features and benefits of Florida's active adult communities:
Resort-Style Amenities
Florida's active adult communities are renowned for their exceptional resort-style amenities, ensuring residents can enjoy a fulfilling and active lifestyle. These communities offer an impressive array of recreational facilities that are designed to cater to the diverse interests and preferences of their residents.
One of the highlights of these communities is the abundance of sparkling swimming pools. Whether you enjoy a refreshing swim to start your day or prefer to lounge poolside with a good book, you'll have access to well-maintained pools that provide a perfect retreat from the Florida sun. Some communities even offer heated pools, allowing residents to enjoy swimming throughout the year.
For those who prioritize their fitness and well-being, active adult communities in Florida provide state-of-the-art fitness centers. Equipped with modern exercise machines, free weights, and dedicated spaces for group classes, these fitness centers offer a variety of options to help residents stay in shape. Whether you prefer cardio workouts, strength training, or yoga sessions, you'll find everything you need to maintain a healthy lifestyle.
Golf enthusiasts will find their paradise in Florida's active adult communities. Many of these communities boast professionally designed golf courses that cater to players of all skill levels. Imagine waking up and enjoying a round of golf on a picturesque course just minutes away from your doorstep. With stunning fairways, challenging holes, and beautifully landscaped surroundings, golfing in these communities is a truly enjoyable experience.
In addition to swimming pools, fitness centers, and golf courses, active adult communities in Florida also offer amenities such as tennis courts and pickleball courts. These sports facilities provide residents with the opportunity to engage in friendly competition, improve their skills, and enjoy a fulfilling social life within the community. Whether you're a seasoned player or just starting to learn, these communities provide a welcoming environment for sports enthusiasts.
For those who appreciate the serenity of nature, walking trails are a common feature in Florida's active adult communities. These well-maintained trails wind through lush landscapes, providing a scenic and peaceful setting for leisurely strolls or invigorating jogs. Residents can immerse themselves in the beauty of the surrounding flora and fauna while enjoying some fresh air and exercise.
Clubhouse activities are also a significant part of the active adult community experience in Florida. These community hubs serve as social centers where residents can gather, connect, and engage in various recreational and social activities. From organized events, game nights, and hobby groups to educational workshops and cultural outings, there is always something happening in the clubhouse that caters to residents' interests and fosters a strong sense of community.
Maintenance-Free Living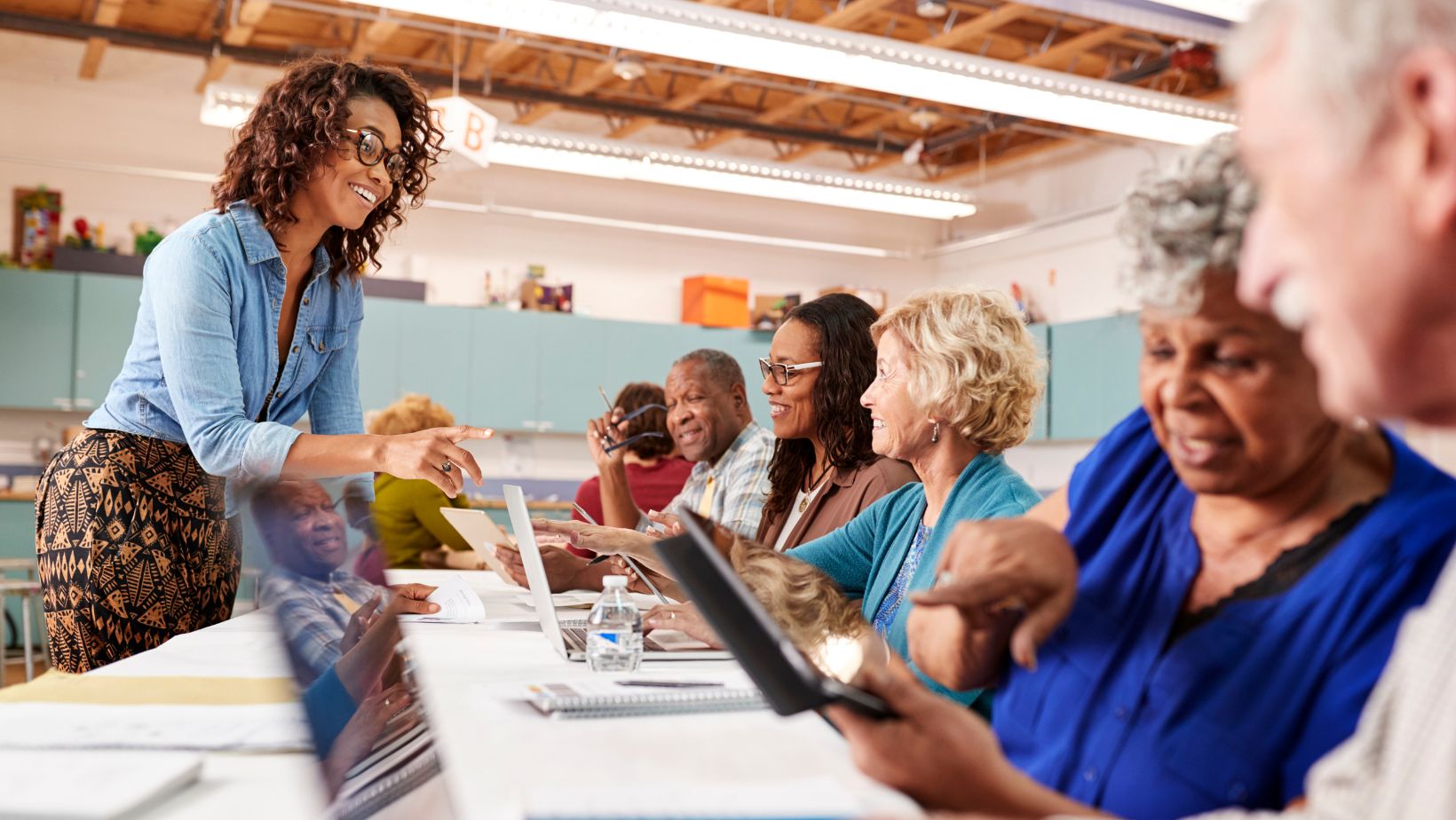 In Florida's active adult communities, residents have the opportunity to embrace maintenance-free living, liberating them from the burdensome tasks that often consume valuable time and energy. By opting for maintenance-free living, homeowners can bid farewell to tedious yard work, demanding exterior maintenance, and other time-consuming responsibilities. This newfound freedom grants residents the luxury to dedicate their days to the activities they truly enjoy and the passions they've always longed to pursue. Whether it's indulging in hobbies, engaging in social activities, embarking on adventures, or simply relaxing and savoring the moment, residents can relish in the knowledge that their precious time is no longer monopolized by household chores.
Social and Recreational Opportunities
Living in an active adult community goes beyond the comforts of a beautiful home. It means becoming an integral part of a close-knit community where like-minded individuals come together to create a warm and welcoming atmosphere. These communities thrive on fostering connections and relationships among residents, offering a vibrant social scene that enhances the overall living experience. Through thoughtfully organized social events, residents have the opportunity to mingle, forge new friendships, and strengthen existing bonds. From lively parties, cultural celebrations, and themed gatherings to hobby-based clubs, fitness classes, and educational workshops, there is always something exciting happening that caters to residents' interests. This sense of camaraderie creates a supportive and engaging environment, where neighbors become friends and a true sense of belonging is cultivated.
Ideal Climate
The mild climate of Florida serves as a compelling attraction for retirees and active adults seeking a place to call home. With an abundance of sunshine and consistently warm temperatures throughout the year, this state provides an idyllic environment for outdoor enthusiasts. Whether it's strolling along sandy beaches, engaging in water sports, or simply soaking up the sun's rays, Florida offers endless opportunities to embrace the great outdoors. Golf enthusiasts can delight in the vast array of lush golf courses that dot the landscape, providing scenic and challenging settings for their favorite pastime. From morning walks to evening relaxation, the beautiful weather of Florida complements an active and vibrant lifestyle, making it a coveted destination for those seeking a year-round outdoor paradise.
Proximity to Attractions
Strategic location is a key characteristic of many active adult communities in Florida, offering residents easy access to a plethora of popular attractions. These communities are thoughtfully situated near renowned beaches, cultural hotspots, dining establishments, and bustling shopping centers. Embracing a lifestyle in these communities means having the convenience of exploring the best that Florida has to offer right at your doorstep. Whether you're seeking a relaxing day at the beach, indulging in the vibrant arts and cultural scene, savoring delectable cuisines, or embarking on a shopping adventure, you'll find an abundance of entertainment options within close proximity. This proximity to diverse attractions ensures that residents can fully immerse themselves in the rich experiences and adventures that Florida presents.
Diverse Housing Options
Florida's active adult communities cater to a wide range of housing preferences and budgets, ensuring that every resident can find their ideal home. These communities offer a diverse selection of housing options designed to suit various lifestyles and personal tastes. Whether you desire a cozy and private single-family home where you can enjoy your own space and yard, a low-maintenance condo that frees you from exterior upkeep, or a spacious villa that provides ample room for relaxation and entertaining, there are choices available to accommodate your specific needs. The flexibility and variety of housing options within these communities ensure that residents can find a home that perfectly aligns with their preferences, allowing them to create their own haven in the heart of Florida.
At Access Florida Homes we are committed to helping you find the ideal active adult community that aligns with your preferences and desires. Our knowledgeable agents are ready to assist you in navigating the Florida real estate market and guiding you towards the perfect home in a vibrant active adult community.
Start your journey today and discover the fulfilling and enriching lifestyle awaiting you in Florida's active adult communities.
Contact Your Palm Beach County Real Estate Expert Now