Experts in Palm Beach County Real Estate
Welcome to the real estate website of Access Florida Team, your trusted real estate agents in Palm Beach County, Florida. With the latest technology, community information, and up-to-date listing information, our website is your go-to source for your Palm Beach County real estate search. Our listings update from the Palm Beach County multiple listing service every 15 minutes, providing immediate information as you search for your new home or vacation property throughout the area.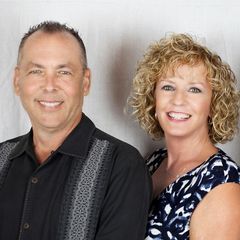 We can guide you through the complicated real estate environment of Palm Beach County to find the best fit for your needs. With our highly experienced local knowledge, you'll learn about the real estate market, find the right homes for sale, and receive expert representation in your purchase or sale of real estate.
Browse below to see the latest real estate listings to hit the Palm Beach County, Florida multiple listing service within the last week and begin your search. If you have any questions or need assistance, feel free to contact us at any time via the phone number at the top of your screen. Thank you for choosing Access Florida Team as your trusted partner in the search for exquisite properties and excellent service.
Use our state-of-the-art property search, including an interactive map search, to search All Real Estate
Use the Community Guide to help you in your search for homes, condos, active adult listings, 55+, golf homes and gated community real estate listings.
When you're ready, please register for a free account to receive email notifications whenever new listings for sale come on the market that match your specific criteria, and save your favorite properties for quick and easy access whenever you need!
Our Main Areas of Focus Are:
The Access Florida Team are experts in 55+ communities in Palm Beach County, gated and golf neighborhoods, active adult communities and condos or low-maintenance properties. For professional assistance for all real estate purchases and sales, we are your go-to team.
Raving Reviews

"My family and I were paralyzed with grief when my grandfather died and the prospect of selling his home remotely was overwhelming, but Aaron came to our rescue. He was excellent and navigated us through the process from beginning to end. He was extremely helpful, and thorough, and got us the price we wanted. Would highly recommend him!"

"Our experience with McKay was wonderful. She had been referred to us by a friend. Immediately upon our first conversation, she fully understood our needs. Within 48 hours she got back to us with a proposal to purchase our dream house even though it was not on the market yet. She had insight. She advised us to act swiftly and the seller accepted our proposal rapidly. We were away when the transaction occurred and McKay took care of the process such that the transaction could be concluded without our physical presence. And moreover, she gave us great advice during the renovations and provided us with excellent referrals for work to be done. We loved working in partnership with McKay and are so pleased with our house : McKay is the «Best» !"

"McKay was an amazing realtor. She helped my family and I find our dream home, close, and move in all within one month. Her knowledge of realty and the area is amazing and if she doesn't know it she will find someone who can answer the question or get it done. She is always thinking of her clients and I can honestly say she is the only realtor I highly recommend"
We'd love for YOU to be our next great review! Call us today to get started: